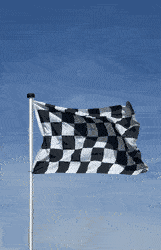 Basic NASCAR Hearing Protection:
We Recommend Ear Plugs and Passive Ear Muffs

Foam ear plugs are an inexpensive way to protect your ears, and feature a low-profile look. (See our Spark Plugs, the Official Ear Plug of NASCAR!)
Passive ear muffs are great for general hearing protection, and we offer all kinds, from heavy-duty protection like Pro Ears Ultra Muffs to smaller muffs for children.

Serious NASCAR Fans:
Hearing Protection while Plugging Into Your Scanner
Other Racing Events: Hearing Protection is a Must-Have at the Races!
Mark (custom ear plug customer) writes:
I've attached a photo of the car I currently drive to show you what I have to deal with - The new car (a Nitro Funny Car) is currently being assembled. I am very impressed with your company's Customer Service, and I promise you that I will drop the name of the ear plug superstore to my fellow drivers.

Thank you again!
Best regards,
Mark of Chicago, llinois
---