Home > White Noise For Sleeping

White Noise For Sleeping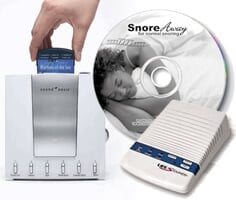 White noise is a specific kind of sound that is best defined by a physicist, but for our purposes, white noise is any sound that can be used to help mask unwanted sounds in your environment. Most people use white noise machines and white noise CDs to help them sleep.

We offer a wide range of white noise machines and produce our own line of high quality, but low priced white noise CDs.


Desktop White Noise Machines

We offer a wide selection of white noise machines including dual-voltage models designed for travel inside and outside the U.S. White noise for sleeping is a great way to block snoring. Try a white noise machine in the bedroom to sleep better, or to help improve concentration at the office.



White Noise CDs

Portable and inexpensive, White Noise CDs are the most flexible and convenient solution to sleep- and concentration-related problems. Each CD has been professionally digitally mastered for perfect accuracy and clarity.