Home > Got Ears? Brand Challenger Full Custom Molded Isolation Earphone For One Ear

Got Ears?® Brand Challenger Full Custom Molded Isolation Earphone For One Ear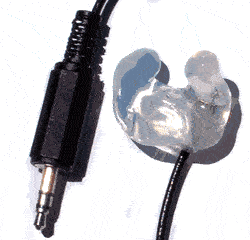 This item has been discontinued. To order single-ear Challengers, please visit the regular Challenger Custom Earphone page.

NOTE: This Product Requires Ear Impressions. Please View Instructions Before You Purchase This Product.

These are Challenger Full Custom Molded Isolation Earphones for Only One Ear. Get the regular dual-ear version here.

Got Ears?® Brand Challenger Full Custom Molded High-Performance Isolation Earphone For One Ear is the ideal solution for those with hearing in just one ear or for those who want a single earpiece for communications applications. Please note that the single ear comes equipped with a 3.5mm mono plug.