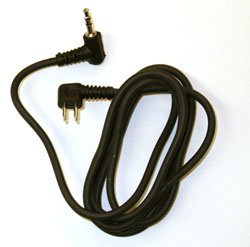 Contact us for pricing:


Now you can connect your music to your muffs for great sound and protection. These cables let you enjoy the protection of your Tactical Muffs while you listen to your iPod, CD player, scanner, radio or cell phone.

These cables are compatible with the following Peltor Electronic Muffs:


Tactical Alert
ComTac
ComTac II
SwatTac
SwatTac II
Tactical Pro

Choose the FL6N for a 3.5mm mini stereo plug to fit Ipods, CD players, Walkmen and similar devices. Because no Tactical muffs offer true stereo, what this cable will give you is both stereo channels combined delivered to both ears. This is as close as you can get to true stereo in a tactical muff, and it actually sounds pretty good.

Please Note: This cable does not deliver true two-channel stereo. What it does is collect both stereo channels into a single signal which it delivers to both ears. You do not get stereo separation but you do get all the sounds produced by your player. No Tactical Headset offers true stereo. This is as close as you can get.