Sennheiser Telephone Headset Connecting Cables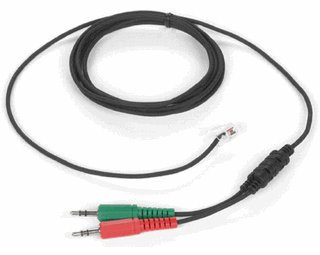 All Sennheiser Telephone Headsets come with a quick-disconnect cable and all of them require a bottom cable to connect to the quick-disconnect on one end and to the telephone or interface box on the other end. Direct connect cables will have either a modular plug (like that used to plug your existing handset into the modular jack on the telephone body) or a metal plug (either 2.5mm or 3.5mm, and either 3 pole or 4 pole, depending on your telephone make and model).

To connect all Sennheiser telephone headsets you will need a cable of the correct type which is determined by your telephone make and model. For some telephones you may also need an interface switch box, and on some telephones you will have the choice of a direct connection to the telephone, or to an interface box.

To connect your Sennheiser telephone headset to your telephone is simple and easy once you know which cable you need. If you already know which cable you need you can order it below.