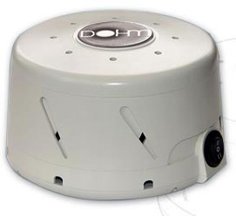 This item has been replaced by the Marpac Dohm-DS -- new name, same great machine, same great white noise.



The Marpac SoundScreen 980 is now the Marpac Dohm DS!
The Marpac Dohm DS is exactly the same as the Marpac SoundScreen 980; the only difference is a new logo on top of the machine. The Dohm offers the exact same great, reliable features as the SoundScreen 980.



This pack includes 6 individually packed Marpac Dohm DS white noise machines. Ideal for companies needing to sound condition several areas, for hotels to loan to guests, and for resellers to offer their customers. List price on these machines is $64.95 each.