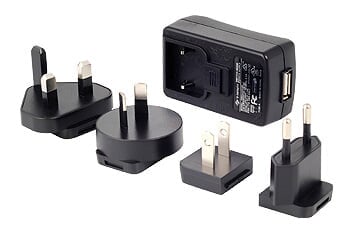 This item has been discontinued. Don't panic! Go back to view all 3M Brand Products.

This is the 3M Peltor FR08 Wall Adapter Plug for the LiteCom BRS Headsets. This wall plug to USB adapter is compatible with all world electrical systems. Charge output is delivered via a standard USB port. This adapter can be used for anything that plugs into a USB for power.

Works with the FR09 power adapter cord for for LiteCom, WS and XP Headsets equipped with rechargeable battery packs. If you have any questions about compatibility with your 3M Peltor headset, please contact us.