Neckmike Short Range Motorcycle Bluetooth Communications System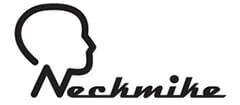 Neckmike Bluetooth Short Range Motorcycle Communications Systems were created for extreme sports including skydiving, BASE jumping, motorcycling, and other motorsports. Unlike ordinary two-way radio systems which require push-to-talk activation, Neckmike Bluetooth communications systems let both connected parties speak and listen simultaneously via a full duplex connection. Further, because Neckmike employs Class 1 Bluetooth systems, the communication range is up to 1,000 meters, over 1/2 a mile. The ability to communicate clearly and effectively in extreme noise conditions is also critical to first responders, tactical teams, oil and gas drilling operations, and many industrial environments, where Neckmike offers a unique and remarkably cost effective new solution to high noise communications challenges.

Clear Communications in Extreme Environments
Neckmike offers a unique and patented headset which features a military grade contact microphone that is far less affected by ambient noise, letting just your voice be heard clearly and loudly without interference on the other end. The high noise ear plug style stereo earphones let you hear music or incoming comm traffic just as clearly as Neckmike lets you transmit your voice, giving you unparalleled short range full duplex two-way communications capabilities.

Intelligent, Versatile Design
Between conversations over your Neckmike system, you can listen in high fidelity to your choice of external music player, including smartphones iPods, satellite radios and even airplane intercoms. Neckmike Bluetooth models also let you sync between up to 3 or 4 other Neckmike Bluetooth units and switch between them with the push of a button. With a range of up to 1,000 meters, you can easily remain in contact with your team or sport group without the need for any external radios. There has never been a product like Neckmike.
---
See All Neckmike Products:
---
NeckMike Mobile Communications System

NeckMike Short Range Two-Way Communications System was created for extreme sports including skydiving, snowmobiling, base jumping, motorcycling, and other motorsports. The ability to communicate clearly and effectively in extreme noise conditions is also critical to first responders, tactical teams, oil and gas drilling operations, and many industrial environments, where NeckMike offers a unique and remarkably cost effective new solution to high noise communications challenges.

$129.99

Neckmike M3 Bluetooth Short Range Communications System

Neckmike Short Range Bluetooth Communications Systems were created for extreme sports including skydiving, snowmobiling, base jumping, motorcycling, and other motorsports. The ability to communicate clearly and effectively in extreme noise conditions is also critical to first responders, tactical teams, oil and gas drilling operations, and many industrial environments, where Neckmike offers a unique and remarkably cost effective new solution to high noise communications challenges.



1
$197.95
2+
$195.00
Save 1%

Neckmike M4 Bluetooth Short Range Two-Way Communications System

Neckmike Short Range Bluetooth Communications Systems were created for extreme sports including skydiving, snowmobiling, base jumping, motorcycling, and other motorsports. The ability to communicate clearly and effectively in extreme noise conditions is also critical to first responders, tactical teams, oil and gas drilling operations, and many industrial environments, where Neckmike offers a unique and remarkably cost effective new solution to high noise communications challenges.



1
$247.95
2+
$243.00
Save 2%

Neckmike M3 Bluetooth Short Range Two-Way Communications System (Twin Pack)

(Money-Saving Twin Pack!) Neckmike Short Range Bluetooth Communications Systems were created for extreme sports including skydiving, snowmobiling, base jumping, motorcycling, and other motorsports in which the ability to communicate clearly in extreme noise conditions is critical.



1
$369.95
2+
$365.00
Save 1%

Neckmike M4 Bluetooth Short Range Two-Way Communications System (Twin Pack)

(Money-Saving Twin Pack!) Neckmike Short Range Bluetooth Communications Systems were created for extreme sports including skydiving, snowmobiling, base jumping, motorcycling, and other motorsports in which the ability to communicate clearly in extreme noise conditions is critical.



1
$459.95
2+
$450.00
Save 2%